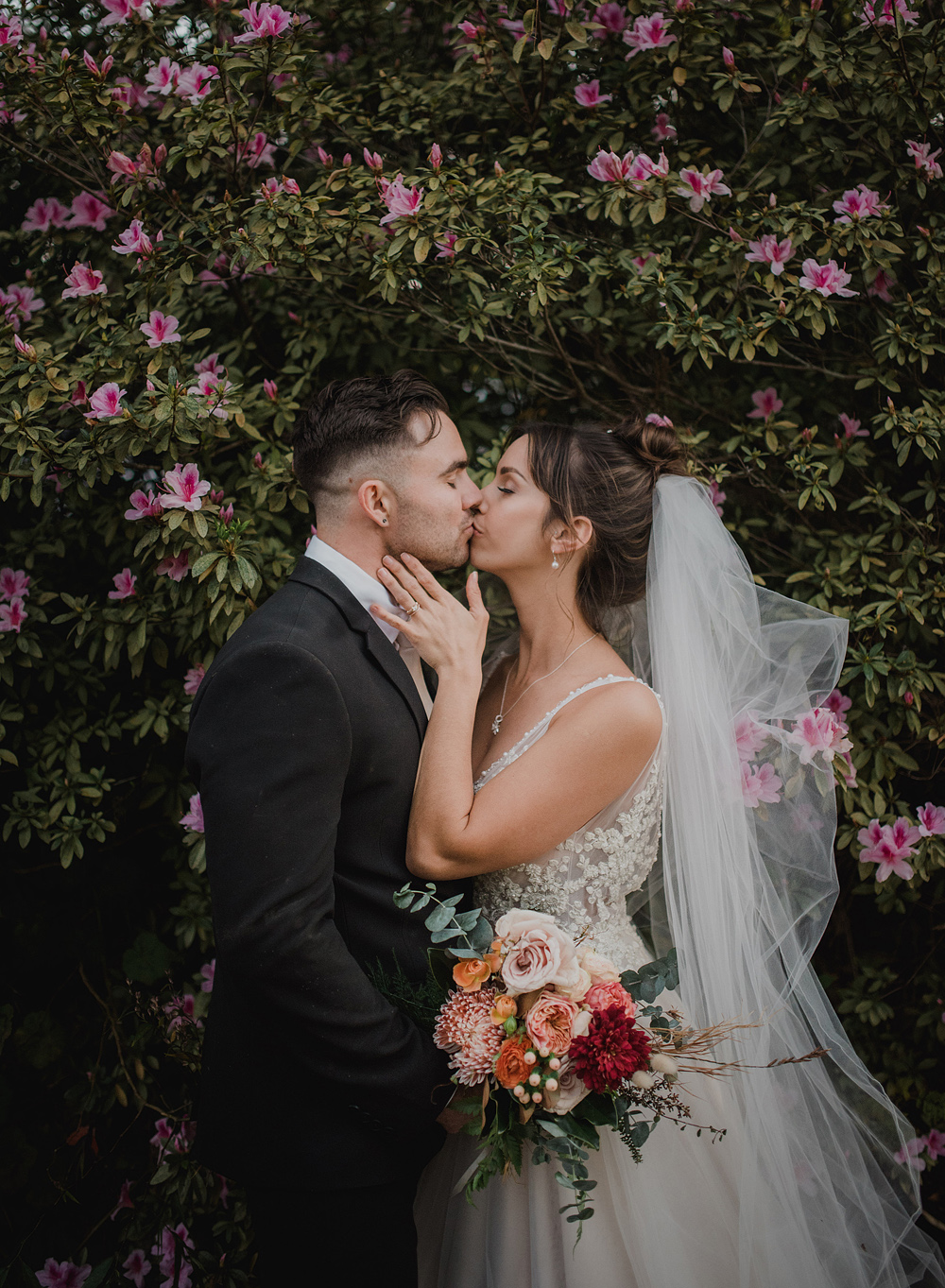 I have thought a great deal about what I would like to write about this day & these lovers & the strength Georgia holds & the gentle way James (& his family) have held space for her & her family. I don't really have the words though & I'm not going to pretend I understand loss in this sense. What I can understand & what was palpable on the day was JOY. These two had the most beautiful & fun celebration completely wrapped in the love of their friends & fam. People say cliche things all the time about making the most of every single day but sometimes things happen & there is a new truth to these old sayings. These two absolutely made this day count!
Georgia & James were married by Maree on the lawns at Bellingen Valley Lodge where they were watched over by a friendly kookaburra & followed with their reception in the Lodge itself. Georgia's gown was from local Coffs Coast bridal store Melanie Jayne Couture & her attendants dresses were by Hansen & Gretel, flowers were from Pansabella Providores, hair by J Society & makeup by Blush. Vegetarian & vegan menus catered for by the Lodge & vegan doughnuts by Doughnut Time with raw cake by Motherlover.
James & his boys had a little pre-wedding "detailing" at Upstairs Barber Co. in Sawtell in the days leading up to the wedding so it seems fitting to start there. They wore suits from ASOS on the day.