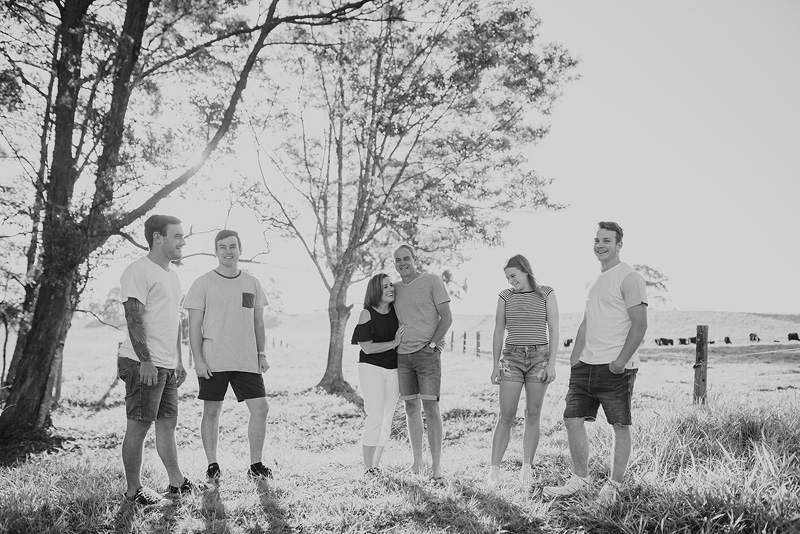 Hanging out with these guys on their property for the afternoon was a really welcome change from documenting little people. Don't get me wrong, I absolutely love babies & toddlers but it was nice not to have to make strange noises or pull faces to get someone to look at me. Refreshingly also, nobody had to go to the toilet half-way though & no-one required a snack break 🙂 🙂  The Pades are clearly a tight tribe & they were as easy, as funny & as nice to each other as siblings should be — a little bit of a ribbing is never a bad thing.
We had a walk around the farm, checked out the dogs, the chickens, the old paddock basher & the cows, which they swore were not giving me side-eye (I know they were). We finished up with a quick trip to the beach & were greeted with the most beautiful pink skies.
If my my four grow up to be as personable & humorous as this lot I'll be a happy woman.